Top 10 Fantasy Apps In India To Play Fantasy Cricket & Sports: Love playing fantasy game? or searching for some fantasy app? to try your luck, the well-defined post – about top fantasy apps is only for you guys, So, you can pick your best one to play on the board. Here in this article, we have listed all fantasy cricket apps on the basis of user trust, legality, branding and trends, I Can assure you what I have listed is all genuine, Tested and authorized. Scroll down and try some to win real cash…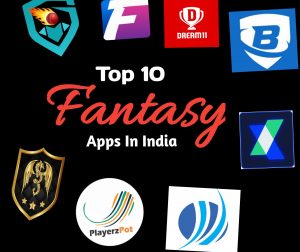 Fantasy cricket games are the new generation trend. No matter what your age is, fantasy games are made for sports lovers. The most impressive fact about these games is that you can win real cash prizes and withdraw them to your bank account when playing your favourite game from the comfort of your home.
Excited? Let's not waste time anymore and get started with the top 10 fantasy apps in India list.
List Of Top 10 Fantasy Apps With Referral Code
Must Watch The Video Tutorial On Top 10 Fantasy Apps In India
Trending Top 10 Fantasy Apps In India
#1

Dream 11

Dream 11 is one of the most trusted Fantasy cricket application offering the opportunity to play cricket and win cash prizes at the same time. With over 2 crore players, Dream 11 features multiple sports options as well as various formats and challenge types. All in all, It's all about using your cricket/sports skills and completing the challenges to win the cash prices up to lakhs of rupees.
Note: To withdraw funds in your bank account, you need to add your PAN Card details.
It's very similar to Dream11 fantasy cricket app; the only difference is the less number of teams and clubs which actually boosts the chances to win in single bet matches. Also, it has some free league in which players can bet without paying anything and can win decent cash prizes. For now, they are offering a free 100₹ bonus to the new players to participate in paid leagues and win cash prizes.

Ballebaazi is another fast-growing fantasy app that you can try. It has the user-friendly interface to help you get the best fantasy gaming experience. It features three gaming modes, that's Bowling Fantasy, Batting Fantasy and Classic Fantasy modes. All in all, if you love playing cricket, this app has got everything to impress you. ₹50 bonus and referral program is available too.
Click Here To Know About BallleBaazi Fantasy App In Details
It offers Daily Play Leagues to the registered players for football, cricket, and kabaddi. The concept is straightforward, that's participating, performing, winning and claiming your cash prize. Also, they have several league options with a unique payout structure. Register yourself, create your team of 11 players and start winning the prizes today. Also, you can claim ₹100 as joining bonus to participle in paid cricket leagues.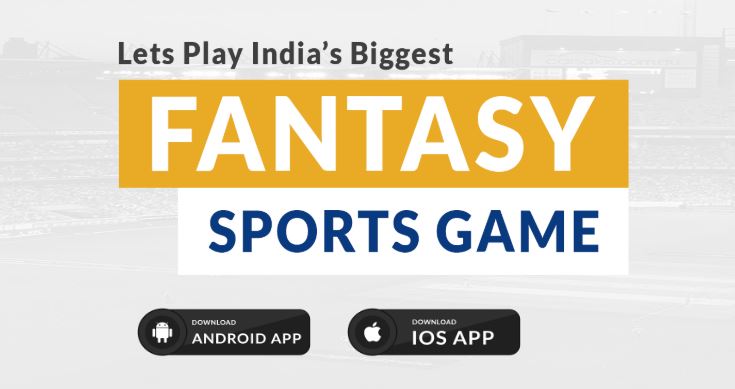 Its three in one fantasy gaming platform where you can play Cricket, Football, and Kabaddi Games. Registration is free and right after you join the platform, you'll get 1000 gems and that you spend on players. Free and paid both pods are available for players. Overall, with an impressive user interface, a legal concept, and instant Paytm money transfer feature, this one is another fast-growing fantasy app in India.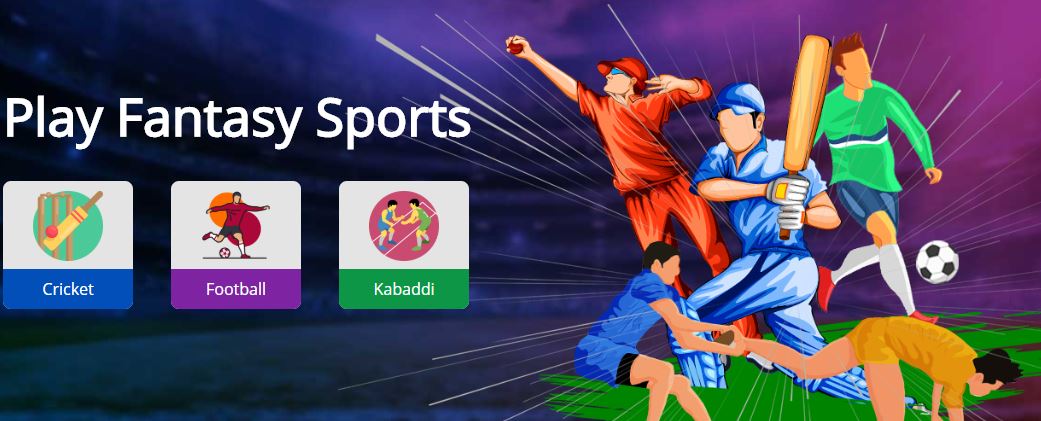 Fantain is another legal fantasy gaming app where you can play your favourite games and earn real cash. It's very similar to Playerzpot featuring Cricket, Football, and Kabaddi Games. Join today to get a ₹25 bonus. Refer and earn scheme is also available and one can get up to ₹100 for every friend who joins the platform following his/her referral link. All these credits can be used in paid leagues. Join to start playing and win real cash from today.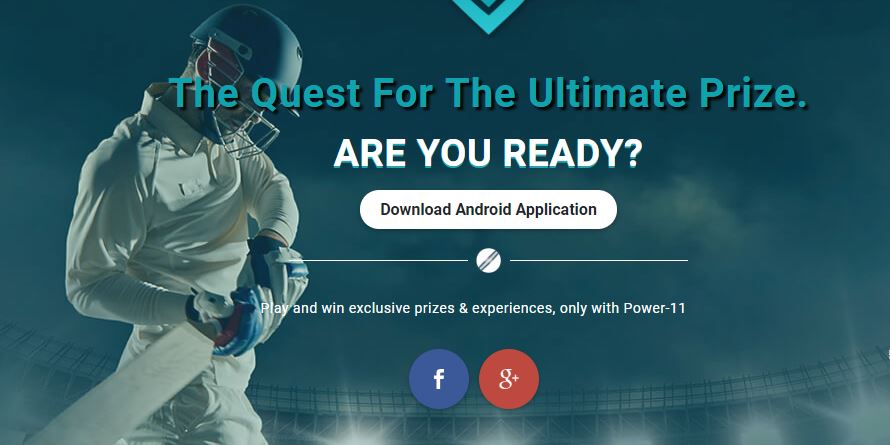 It's the new fantasy app arrived in the market with unique and exciting offers. There is no fierce competition on this app, and thus the chance of winning challenges and matches are very high. Also, Fantasy Power11 don't ask for any major identity details; you can withdraw cash prizes to your Paytm account by simply verifying your phone number and email. Great interface, ₹20 sign-up bonus, no KYC requirement are some of the best features of Fantasy
It's a new Cricket fantasy platform featuring IPL Fantasy Cricket Tournament. Just start playing the game, score points, claim real money and withdraw them to your bank account daily. However, you need to provide your PAN Card details, and the minimum withdrawable limit is ₹100. Register today to claim ₹100 joining bonus and use them in paid leagues.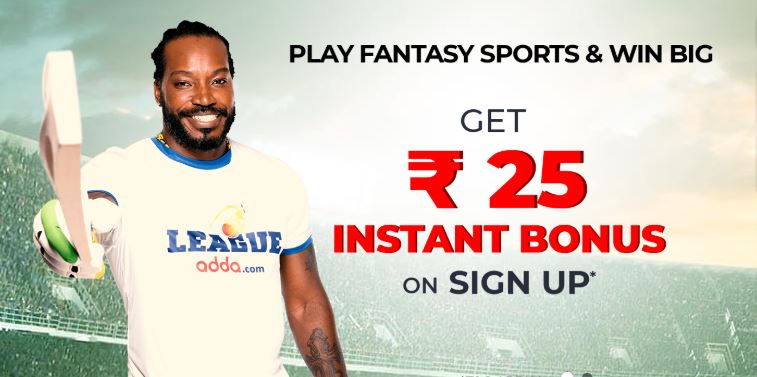 With LeagueAdda, you can create a team of 11 players for every match and battle with cricket teams to earn real money. They are also providing ₹100 bonus to the new members, and that can be used in any of the featured league. Club, teams and extra free matches are some of the Impressive features making this app unique from others.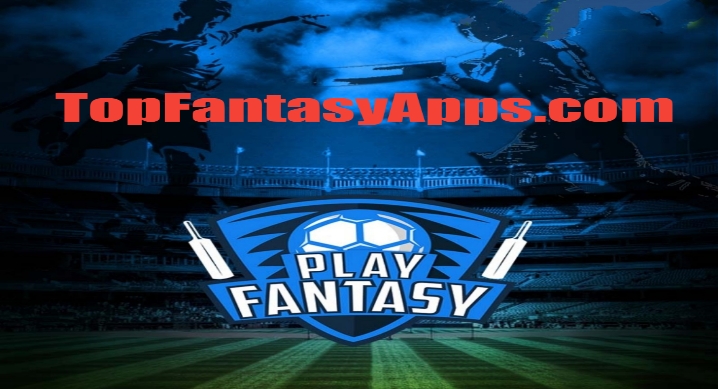 Play Fantasy is declared Among Top 10 Fantasy Apps In India, where you can play and show your cricket skills to make money. there is a lot of fantasy battle league available, sign up to get rs.30 bonus amount, even you can earn referral money by inviting your friends on App. Download and create your team on the Play Fantasy App to win exciting cool prizes |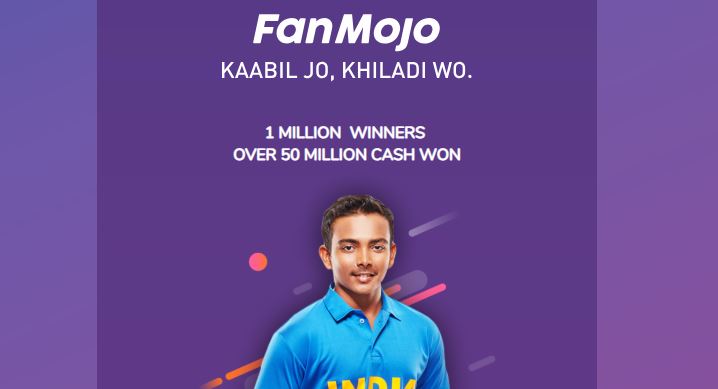 Like others, Fanmojo also helps it's users to win real cash prizes and redeem them in their bank account. With Fanmojo, you will have to select batsman ( up to 5 players) from both teams and then choose a captain and vice-captain from the selected batsman. In short, You're allowed to bet on batsman only.
What's more? As a promotional offer, Fanmojo is currently offering a ₹15 bonus to the new member/players.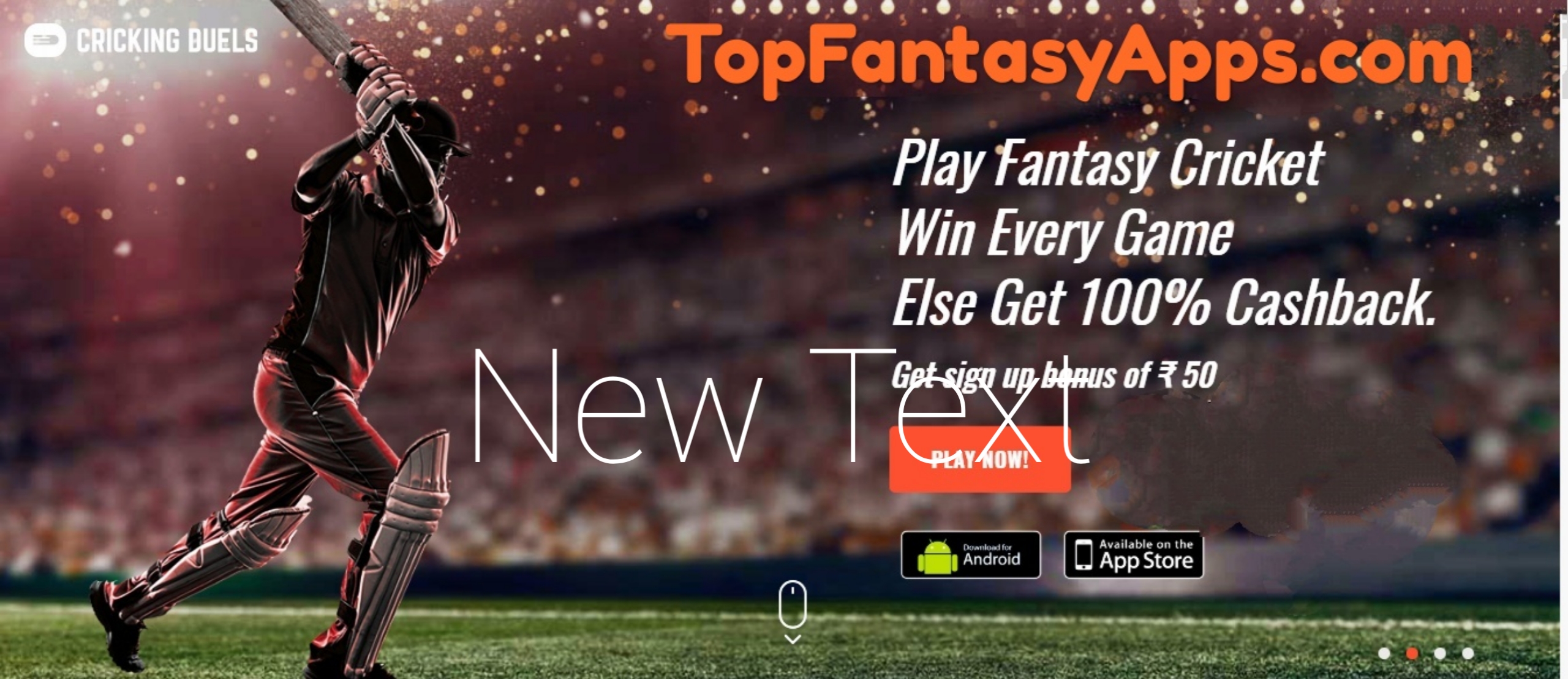 Cricking Duels is something new to the fantasy world, yes here a user can play normal fantasy with hybrid fantasy, Having low competition makes it more reliable to play fantasy cricket and other game. Also, the user will get a Huge sign-up bonus When they register himself. Share and earn rs.89 per referral. So, what are you waiting for, give a try and show your skill, create your team now |
NostraPro is another best fantasy app in India with a conventional approach. All you need to do is predict the win chance or max score of any particular team, and that's it. There is no need for selecting 11 players or anything as in other fantasy apps. The app will merely ask you for the predictions and will pay you Paytm cash for every correct prediction.
In the List Of Top 10 Fantasy Apps, DuggOut Is another legit cricket fantasy app with a positive history of giving out lakhs of winning prizes to users. It has several decent features like three-star player choices (Gold, Silver, and Platinum). Just select the best for your team, perform better and claim the cash rewards. Join today to claim ₹50 bonus.
Fanfight is another new fantasy app in India that genuinely help players to win real cash. On Fanfight, you're allowed to select only 6 players from two teams and assign captain and vice-captain roles to the players chosen. As said, the max player per team is 6; there is more chance of winning challenges on Fanfight.
Important: Subscribe Our Fantasy Channel For Fantasy Updates
It's All Up To You Now….
So, those are the top 10 fantasy apps in India offering thrilling fantasy gaming experience and lots of cash prizes. We hope you enjoyed reading this post and found the one that you actually want to join and play. Comment below if you find we missed any platform in this list. Also, do follow us to read more such posts and earn unlimited money online.

Article Have Been Written By The Help Of Supportive/Partner Website: Indian Hot Deal & IHD Fantasy