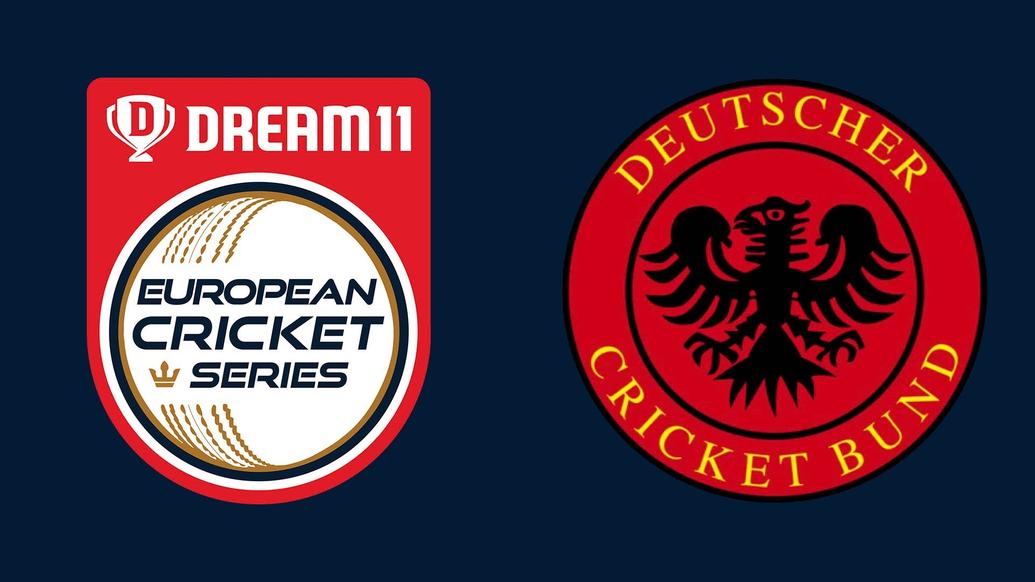 KSV vs MTV Dream11 Team Prediction
Pre Info: The 12th match of the ECS T10 Kummerfeld League 2020 will be played between KSV Cricket and MTV Stallions at the Kummerfeld Sports Verein, Kummerfeld. Both the teams have played two matches so far and won one of them in this tournament. So, both the teams will be looking for their second win.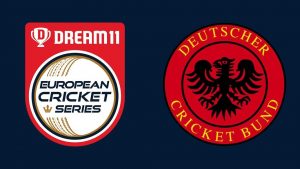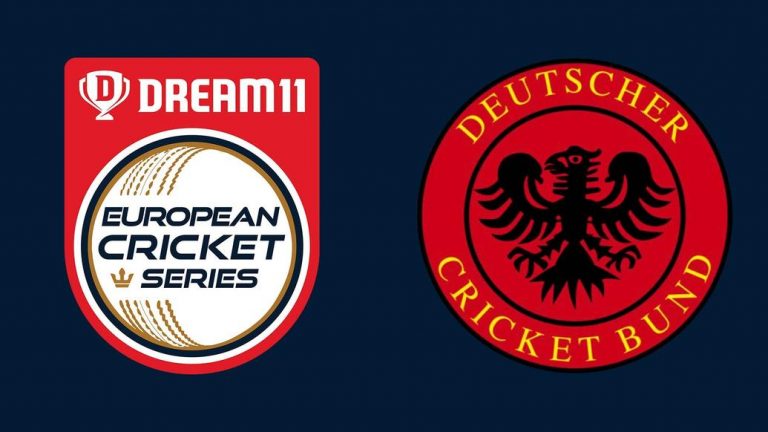 KSV vs MTV Match Details:
Match:- KSV Cricket vs MTV Stallions
Date & Time:- 1st July 2020 at 08:00 PM IST
Venue: Kummerfeld Sports Verein, Kummerfeld
Pitch Condition/Report
VFB vs MTV pitch report for today's match. The track at the Kummerfeld Sports Verein is a batting-friendly pitch so far in this tournament.
Squad:
KSV Cricket
Souman Das, Sharaanya Sadarangani, Syed Zaid Hasan, Muhammad Samiullah, Asad Ahmad Khan, Faisal Bin Mubashar, Sulaiman Kakar, Sadeequllah Shinwari, Naveed Ahmad, Asad Jan Dawoodkhel, Partip Datta, Adhyay Datta, Israr Khan, Mussaddiq Ahmad, Finn Sadarangani, Shekib Naibkhel, Sultan Sherzad Shah, Satar Darwesh, Masoud Dostkhel, Dilraj Singh, Saied Sajad Sadat, Shoaib Azam, Izatullah Dawalatzai, Safilluah Ahmad Zai, Rezuan Afzan.
MTV Stallions
Vijith Vijayan, Kamran Wazeri, Bikramjit Singh Sehgal, Mustafa Ahmadi, Asghar Amarkhil,  Iitikhar Yakoob Ali, Muneeb Mohammad, Sanaullah Amarkhel, Zohaib Orya, Pradeep Singh Bhandari, Kalyan Yalamanchili, Ismail Khalid, Harshit Shah, Pratik Desai, Sasanka Sanka, Srinu Tumpara, Azizulah Ahmadi, Mohammad Faruq Arabzai, Brijesh Prajapati, Shayirham Kurukkal, Deepak Tandon, Surajlal Putta Motilal, Prashanth Potharlanka, Gaurav Singh Rathore, Basit Orya, Saidul Islam, Prakash Singh, Wajid Orya, Suraj Singh, Farhan Azmi, Ehsanollah Moman, Ujwal Gadiraju, Gholam Atiq Ali.
Advertisement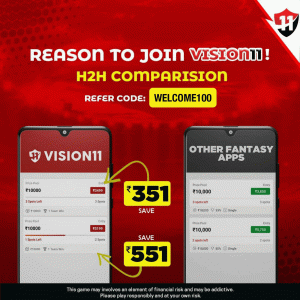 KSV vs MTV Probable Playing XIs:
KSV Probable Playing XIs:
Sulaiman Kakar
Muhammad Samiullah
Shoaib Azam
Saied Sajad Sadat
Izatullah Dawalatzai
Sultan Sherzad Shah
Syed Zaid Hasan
Masoud Dostkhel
Asad Jan Dawoodkhel
Sadeequllah Shinwari
Rezuan Afzan
MTV Probable Playing XIs:
Basit Orya
Mohammad Faruq Arabzai
Brijesh Prajapati
Surajlal Putta Motilal
Asghar Amarkhil
Ujwal Gadiraju
Gaurav Singh Rathore
Ehsanollah Moman
Saidul Islam
Pradeep Singh Bhandari
Iitikhar Yakoob Ali
Captain and Vice-Captain Selection:
Captain- Mohammad Faruq Arabzai, Shoaib Azam
Vice-Captain: Basit Orya. Asad Jan Dawoodkhel
KSV vs MTV Dream11 Team Prediction For Today's match 
KSV vs MTV Dream11 Team Prediction For Small League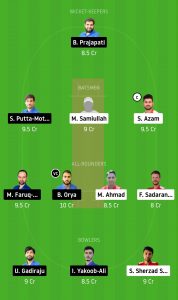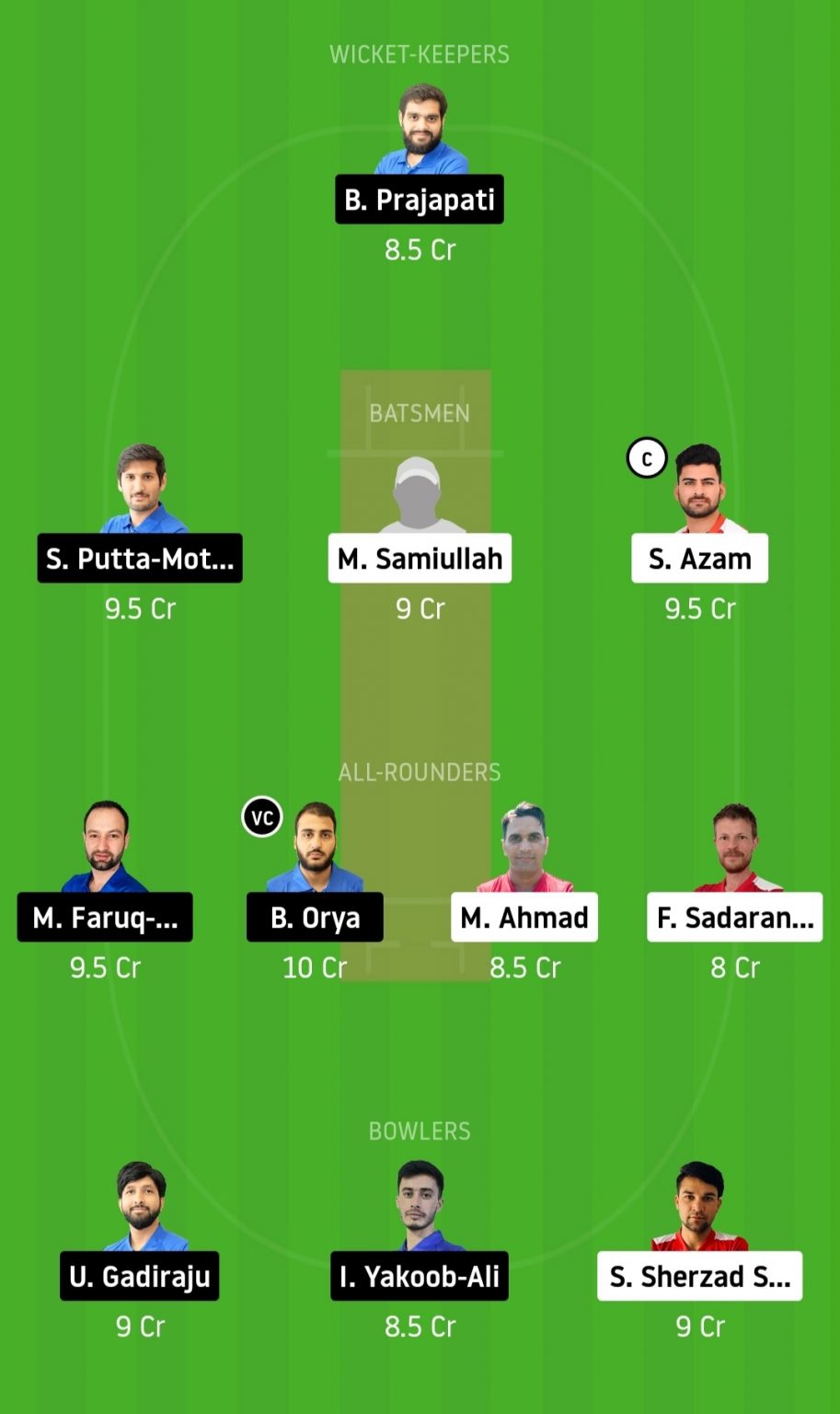 MTV vs KSV Dream11 Team Prediction For Small League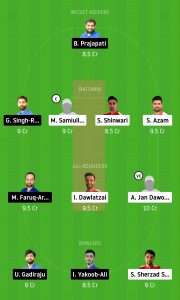 NOTE:
While selecting your team, consider the points and make your own decision and make sure to edit the team if there is some change after the toss when playing xi is announced. so taking the help from the above post, making KSV vs MTV Dream11 Team