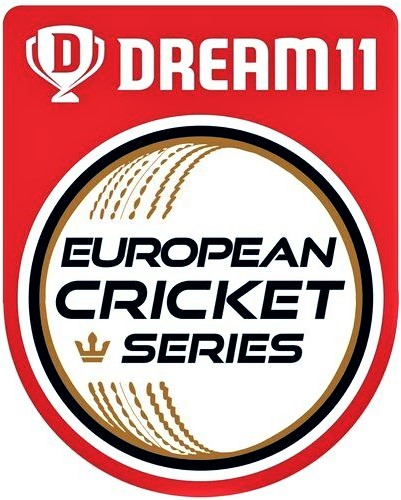 VAR vs DIC Dream11 Team Prediction
Pre Info: The 11th match of the ECS T10 Stockholm Botkyrka League will be played between Varmdo CC and Djurgardens IF Cricketforening at the Karsby Cricket Center. Varmdo CC have lost their previous match against Marsta CC in their first game. On the other hand, Djurgardens played two matches so far and won both the games.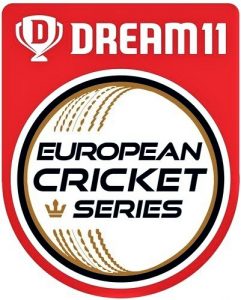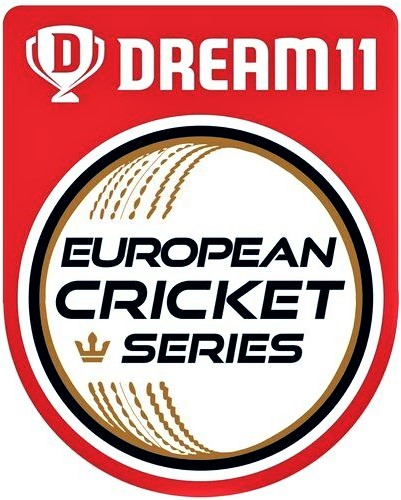 VAR vs DIC Match Details:
Match:- Varmdo CC vs Djurgardens IF Cricketforening
Date & Time:-  8 July 2020 at 01:30 PM IST
Venue: Karsby Cricket Center, Stockholm
Pitch Condition/Report:
VAR vs DIC pitch report for today's match. As we have seen the track at the Karsby Cricket Center is good for the batsman.
VAR vs DIC Squad:
Varmdo CC:
Abdur Rahman, Saif Shirzad, Najeeb Akhlaqi, Ibadur Rahman, Kashif Aziz, Imamudin Orya, Faqir Khan, Qasim Nqibzai, Javed Ahmadzai, Irfan Nazir, Samir Momand, Noori Sanagui, Khaled Anwar.
Djurgardens IF Cricketforening:
Mitchell O'Connor, Richie Robbins, Shahzeb Choudhry, Asim Bukhari, Aritra Bhakat, Ankit Dubey, Daniel Nissila, Serge Conein, Prashant Shukla, Joe Taylor, Wynand Boshoff, Sesanka Katuri, Liam Karlsson, Nasim Khan, Tony Singh, Ubaid Safi, Shashikant Panchal, Souveer Raghav, Ned Hall.
Advertisement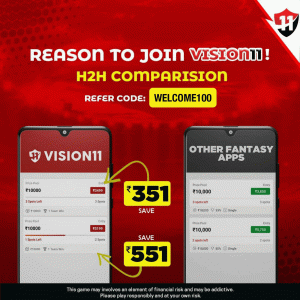 VAR vs DIC Probable Playing XIs:
VAR Probable Playing XIs:
Abdur Rahman
Noori Sanagui
Najeeb Akhlaqi
Ibadur Rahman
Kashif Aziz
Imamudin Orya
Qasim Nqibzai
Faqir Khan
Javed Ahmadzai
Samir Momand
Khaled Anwar
DIC Probable Playing XIs:
Mitchell O'Connor
Richie Robbins
Shahzeb Choudhry
Asim Bukhari
Aritra Bhakat
Ankit Dubey
Daniel Nissila
Serge Conein
Prashant Shukla
Joe Taylor
Wynand Boshoff
Captain and Vice-Captain Selection:
Captain- Ankit Dubey, Najeeb Akhlaqi
Vice-Captain:Shahzeb Choudhry, Kashif Aziz
VAR vs DIC Dream11 Team Prediction For Today's match 
VAR vs DIC Dream11 Team For Small League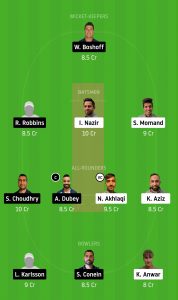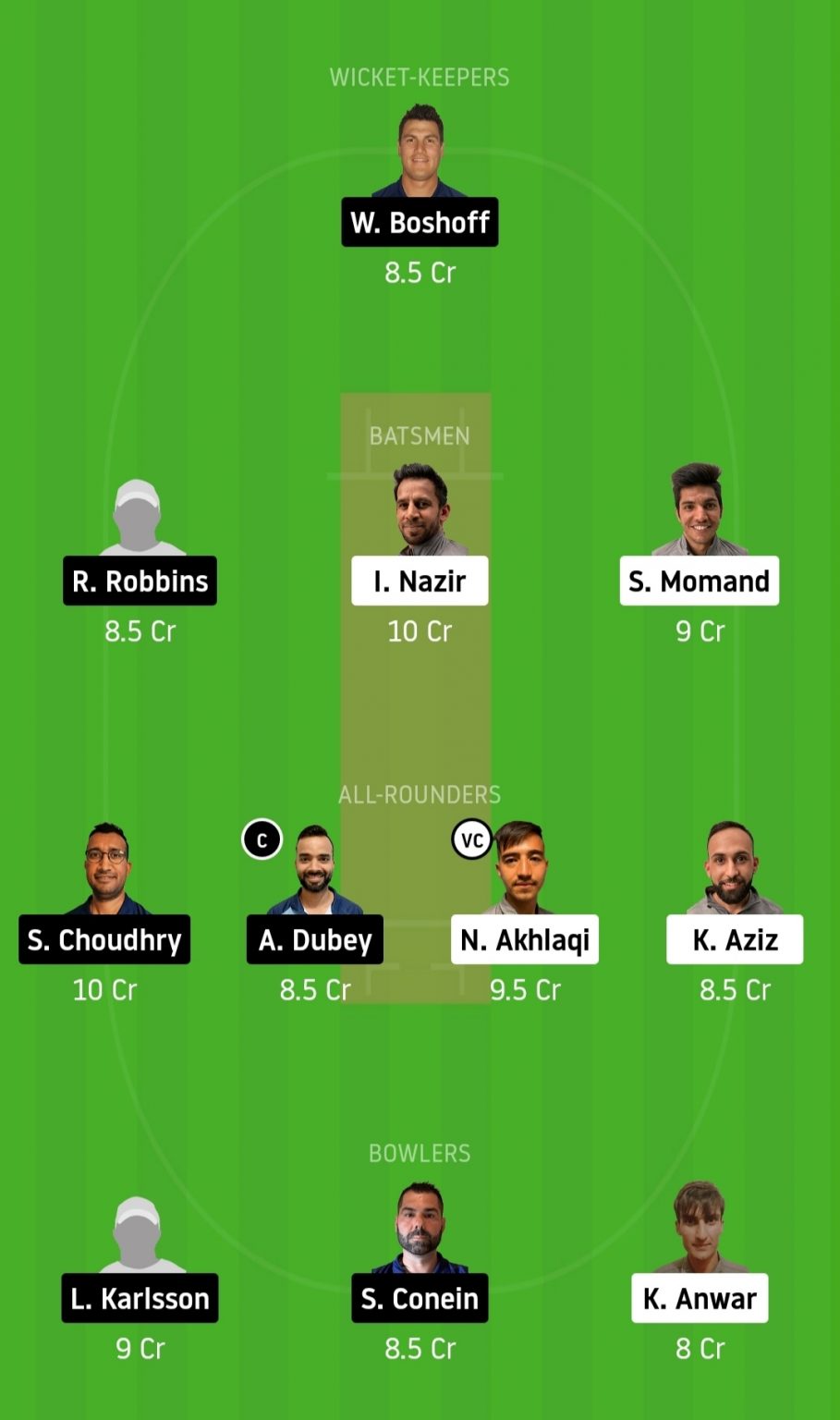 DIC vs VAR Dream11 Team For Grand League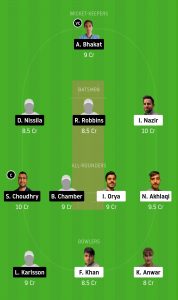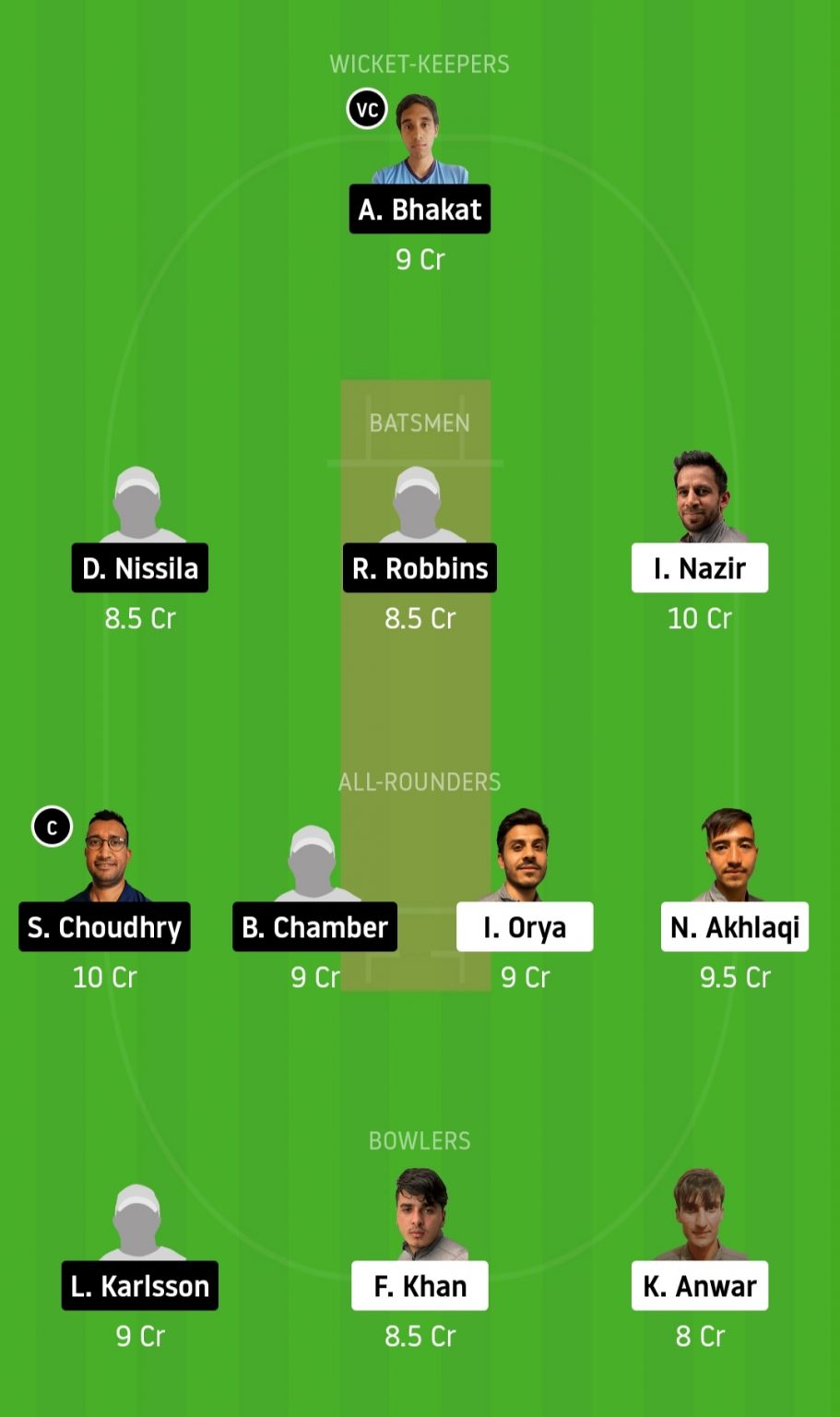 NOTE:
While selecting your team, consider the points and make your own decision and make sure to edit the team if there is some change after the toss when playing xi is announced. so taking the help from the above post, making VIR vs DIC Dream11 Team Prediction